Whether we have an actual grill or not, Goddesses adore "grilling" because of all the fantastic food and fanfare that tend to come with "grilling" — backyard barbeques, juicy burgers, tailgating, shish kebabs, outdoor parties (By the way, for those Goddesses who don't own an actual grill, don't worry. Using your stove is perfectly fine and it's still considered "grilling" as far as we're concerned. It's just not "grilling out" and don't let anyone tell you otherwise).
Anyway, our favorite "grilling" escapades always involve Sliders of the Goddesses because A) they're so much more chic and delectable than blah-boring-burgers-and-buns and B) they're so much more chic and delectable for our figures. Too good to be true? We don't believe in that saying. If it's too good, then it's absolutely true for Goddesses! That's just the world we live in. Goddesses get to have it all. Simple as that.
So, here's how to make the Sliders of the Goddesses: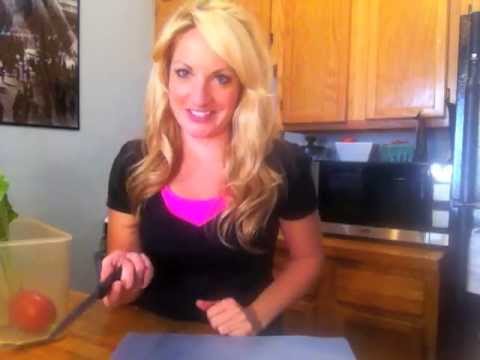 INGREDIENTS (for about 6 Sliders of the Goddesses):
– 1 lb. Plant-based Ground Beef or Ground Beef or Bison (hormone and antibiotic free)
– 12 Leaves of Romaine Lettuce (strong, sturdy, and fully intact)
– 1 Large Ripe Tomato
– 1 Onion (Red, White or Yellow, whatever strikes your fancy)
– 1 Large Cubanelle Pepper – optional (this isn't absolutely mandatory or anything but wow, does it add a sophisticated level of flavor!)
– 6 Thin Slices of Your Favorite Cheese – optional
– Ketchup
– Little Black Dressing of the Goddesses – optional but phenomenal

DIRECTIONS:
Peel your onion and cut it in half. Slice one half and dice the other half.
Set your sliced onions aside. Pour your diced onions into a bowl.
Dice the Cubanelle Pepper and add it to the bowl. Add the ground beef or bison to the bowl and, using your hands, press and knead all the onions and Cubanelle Pepper pieces into the meat until they're evenly distributed.
Then, divide that meat mixture into roughly 6 equal parts (just kind of pull it apart into 6 pieces that look about the same size. This gives you a chance to keep all the Sliders of the Goddesses close to the same size). Then, take one of those 6 pieces, and using your hands, roll it into a ball and then flatten it into a patty. Then, repeat that with the remaining 5 parts.
Put the patties either into a pan on the stove on medium high heat or on the grill and cook them until they're browned on both sides, and cooked on the inside according to how you like them. How long to cook them depends on how hot your stove or grill gets but to give you a general idea, to cook them well-done, usually about 8-10 minutes on either side will do the trick. If you want them medium-rare cook them a few minutes less on each side. Just use a knife to poke through the center a bit so you can peek at how much it has cooked on the inside.
While the sliders are cooking, wash your Romaine lettuce leaves and either spin them in a salad spinner or dab them with paper towels to get the excess water off.
Also, this is a good time to slice your tomato, keeping the slices round.
Then, when the sliders are just about done, flip them over one more time and, if you want cheese, put a thin slice of cheese on top of each one. This way the cheese melts faster because it's on the side that is the hottest.
Now it's time to assemble your Sliders of the Goddesses! Start with one lettuce leaf. Tear off the top, leafy part and place on a plate (you can use the bottom half for a salad or something if you want to later). Then, put some onion slices on top of that leafy lettuce half (the equivalent of 1 round onion slice fully intact with all the rings) and place a small dollop of ketchup on top of the onion slices. Place the slider on top of the ketchup and onions. Place a tomato slice on top of the slider and (if you have it on hand) put a spoonful of the Little Black Dressing of the Goddesses on top of the tomato slice. Place another leafy lettuce piece on top of the tomato to bookend the whole thing together like a little lettuce "bun" and voila! Sliders of the Goddesses! They're sizzling and so are you after you devour them! Don't you just love being a Goddess!
Quick Note: The Sliders of the Goddesses are smaller than regular burgers so a good rule of thumb is to make 2 sliders per Goddess at your grilling escapade. The recipe above will make about 6 Sliders of the Goddesses, so if you need more, just double the recipe.